Summer is here at last, and at daisyfleur we have been busy with special orders.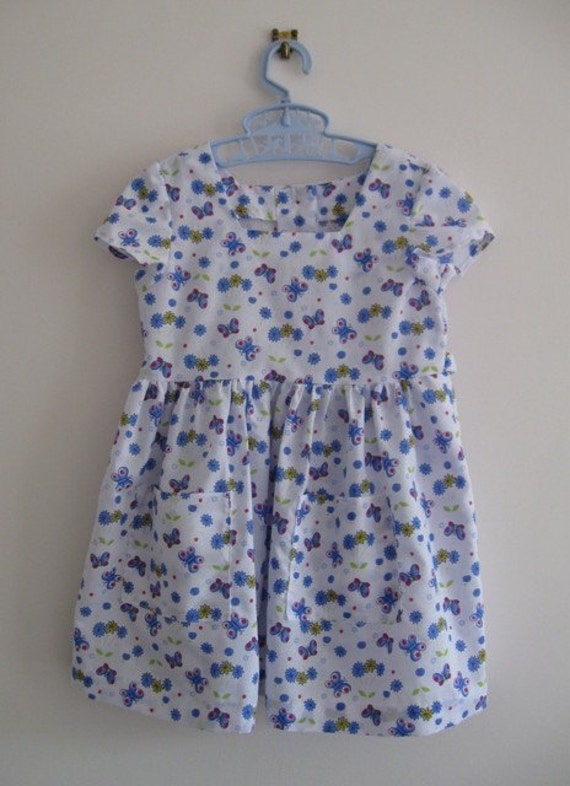 A butterfly dress for a neighbour's grand daughter.
Twelve gingham Dorothy aprons for a customer in the U.S.A for her daughter's themed 'Wizard of Oz' sleepover!
A liberty dress with matching pants for a friend's grand daughter - a wedding outfit for a family wedding!
We've just celebrated our 4th birthday on etsy, so we are giving away a free hand made gift with every purchase until 8th July.