My local weather man announced that today was officially the first day of autumn, so I thought it was time to start featuring some 'autumn' or 'fall' dresses. Here are some of our favourites:-
http://www.etsy.com/listing/82403227/cute-little-babycord-jumper-for-a-6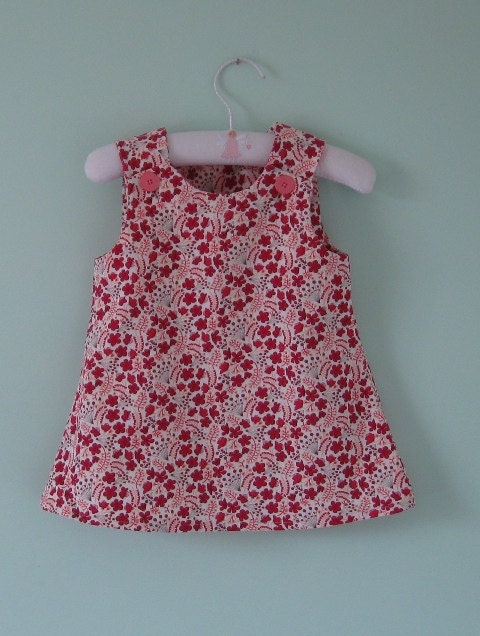 A lovely soft babycord fabric. Isn't the pattern pretty? It is a liberty design known as 'Sarah's Secret Garden'.
http://www.etsy.com/listing/82113410/pretty-liberty-lawn-baby-dress-age-6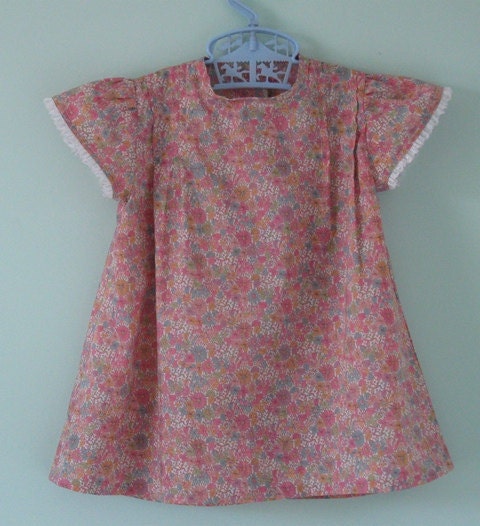 This lovely liberty dress is another 6 month size - we think this is very seasonal in its colour mix.
http://www.etsy.com/listing/72790151/beautiful-liberty-lawn-jumper-to-suit-a
This lovely liberty pinafore dress is ideal for the time of year, as it can be worn with a short sleeved tee on a warmer day, or a long sleeved one if the weather is cooler. This is a 1 year old size.
http://www.etsy.com/listing/60522375/cute-babycord-jumper-age-3-years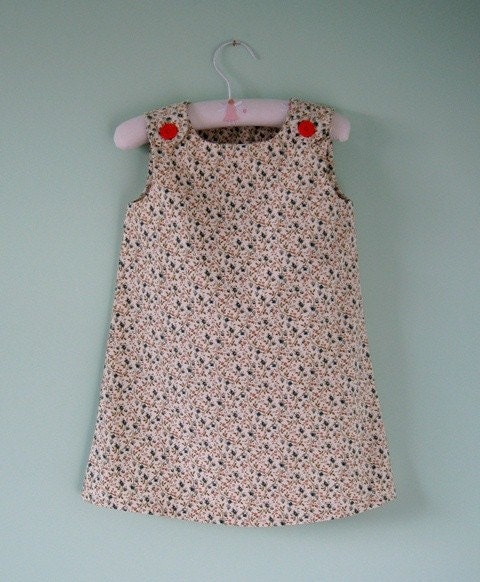 Another of our popular babycord jumpers - this one fits a 3 year old little girl.
By the way - our weather man went on to say that we are expecting an Indian summer half way through next week, with high summer temperatures!!